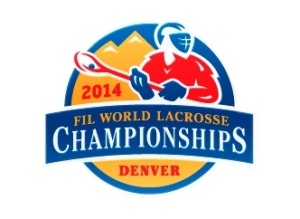 As part of the build up to the FIL World Championships 2014 in Denver, USA, the England Lions co-ordinators have arranged a North versus South over 35's game.
The venue is at the newly formed Milton Keynes Lacrosse Club, which is well placed for players both coming down from Manchester and up from the South East.
Face-off is 12:00 midday. Changing rooms will be open from around 11am. There will be a match fee of £10 per player to cover field hire and after-game food in the clubhouse.
If you are of a certain age (35+) and playing lacrosse in the English Southern League you are probably already known to the Southern co-ordinator, Ian Ballantine. However if not then contact him via ianballantine@yahoo.com.
Attending from the Spencer ranks are;
*Full South Vets Squad*: **Goal:** Rick Bone (Spencer) Colin Byrne (Spencer) **Defence:** Kevin Haig (Hitchin) Peter Barrett (Croydon) Andy Booth (Purley) Dave Slaughter (Purley) **Midfield:** Ian Ballantine (Spencer) Justin Baronowski (Purley) Mike Sheahan (Spencer) Rob Gooch (Spencer) Duncan Ross (Croydon) Dave Leach (Hitchin) Fran Mulhern (Blues) **Attack:** Andrew Mottershead (Spencer) Steve Groves (Welwyn) Darren Novell (Purley) Dave Williams (Buckhurst Hill) Matt Payne (Purley) Sam Horowitz (Spencer) Dave Gibson (Epsom)
Venue address:
Woughton On The Green Sports Pavilion
Woughton on the Green
Milton Keynes
Buckinghamshire
MK6 3EA

 map